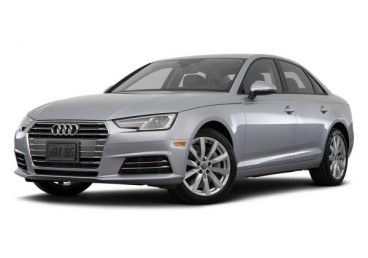 Mid sized - automatic
5+ left
Free days

Available
Selected
Extra $79 days

Available
Selected
Trip information
| | |
| --- | --- |
| Earliest pickup date | Sep 13 2019 |
| Pickup time | 05:00 AM - 11:00 PM |
| Latest dropoff date | Oct 18 2019 |
| Dropoff time | 05:00 AM - 11:00 PM |

Insurance
Bond : $200 security bond charged at the start of rental and is refunded in full at time of return if no damage has occurred.
Excess : Customer is liable for the full value of the vehicle if no insurance purchased or customer does not have valid personal insurance coverage.
Insurance waivers : Insurance coverage rates vary according to location and selected policy. Prices range from $5/day to $70/day depending on selected insurance coverage.

Fuel included
No

Ferry included
No

Road tolls included
No

Expenses included
No

Requirements
The driver must be at least 22 years old
A valid and full/unrestricted driving licence issued in the United States or Canada, -or- a valid driving licence from your country
Customer must present a physical debit/Credit at time of pick up for validation.
Not included: taxes, airport fees and concessions (including but not limited to Vehicle License Recovery, Rental Car Surcharge, Airport Privilege, Airport Access Fee, Tourism Commission), one time toll transponder fee of $4.95 plus any actual highway tolls for reservations that incur toll charges, one time fuel service fee of $9.95 plus local gas price for reservations returned with less than a full tank of gas, and optional insurance protection coverage if you choose to purchase such coverage. Also not included in your estimated rental total is the $200 security deposit that is authorized at the time you pick up your vehicle. All taxes, airport fees and concessions are calculated into the total estimated price, as well as optional insurance protection coverage if you choose to purchase such coverage.
* Please note that the rental car companies can in some cases add small additional fees such as Sales, Concession, Facility and Vehicle license fee.
Credit cards: yes
Debit cards: Yes
Pickup branch
| | |
| --- | --- |
| Location | Boston |
| Opening hours | Mon - Sun 5am - 11pm |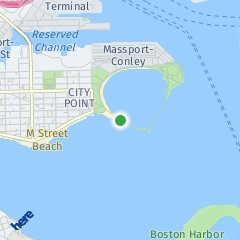 Dropoff branch
| | |
| --- | --- |
| Location | Orlando Airport |
| Opening hours | Mon - Sun 5:00am - 11:00pm |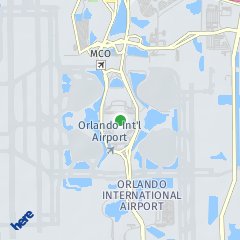 Vehicle details
| | |
| --- | --- |
| Name | Audi A4 Sedan |
| Description | |
| Type | Mid sized |
| Transmission | Automatic |
| Fuel type | Gas - non Diesel |
| Year | 2018 - 2018 |
| Max travellers | 5 adults |
| Storage capacity | N/A |
Policy
Driver license
A valid and full/unrestricted driving licence issued in the United States or Canada, -or- a valid driving licence from your country
Minimum age
22
Cancellation policy
Once your relocation request is accepted, a cancellation fee applies at all times and will be charged to your credit card when you cancel, or do not show up for your booking. For cancellations made more than 48hrs ahead of pickup, a cancellation fee of $25 will be applied. Late cancellations (within 48 hours of pick-up time) will be charged $50, and no-shows will be charged $100. Cancellations must be made in your account by logging into "My Transfercar" AND you must also notify the rental operator. Note that in some cases, the rental operator may also have a separate cancellation fee independent of Transfercar's cancellation policy.

More than 48hrs before pickup: $25

Additional comments from the rental operator
Not included: taxes, airport fees and concessions (including but not limited to Vehicle License Recovery, Rental Car Surcharge, Airport Privilege, Airport Access Fee, Tourism Commission), one time toll transponder fee of $4.95 plus any actual highway tolls for reservations that incur toll charges, one time fuel service fee of $9.95 plus local gas price for reservations returned with less than a full tank of gas, and optional insurance protection coverage if you choose to purchase such coverage. Also not included in your estimated rental total is the $200 security deposit that is authorized at the time you pick up your vehicle. All taxes, airport fees and concessions are calculated into the total estimated price, as well as optional insurance protection coverage if you choose to purchase such coverage.
Terms and conditions
Transfercar's terms and conditions and the rental operator terms and conditions
Pickup and dropoff
Relocations can be returned earlier by arrangement at no charge, however no refund will be provided.
Debit card policy
Customer must present a physical debit/Credit at time of pick up for validation.
The driver name needs to be printed on the card