If you've been considering a perfect destination for a romantic getaway, Massachusetts is the place to be! Being one of the 13 original American colonies, this state has a lot to offer in terms of rich history, culture, architecture and great food.
It also offers wonderful opportunities for romantic dates for couples – it has gorgeous beaches for a destination wedding and honeymoon, over 15 national parks with a wide range of outdoor activities and great accommodation that goes from affordable hotels to luxury resorts.
As you will probably be visiting several places, it's advisable to think in advance about the best mode of travel. Consider renting a free transfer car as it turns out to be the best overall option – it's practically free as the service operates on the principle of connecting rental companies to move cars from one city to another so you get a free car for the day and they get a free driver. On the plus side, it's an eco-friendly way of travelling as less fuel is consumed than in standard car rentals.
With all the plans made for visiting Massachusetts, here's a list of 5 most romantic spots to help you get started.
Boston
Boston is one of the oldest cities in the USA and a genuine all-American town. Founded in 1630, it has a rich history that left lots of historical attractions to explore. One of them is the Freedom Trail, a 2.5-mile walking trail but you should also check out Fenway Park, North End and explore the beautiful seaside.
Speaking of North End, it's the oldest neighborhood in Boston with true Italian flair. It's known as "Little Italy" because of its predominant Italian population, great Italian restaurants and a general Italian vibe. It's also hard to imagine seeing Boston without experiencing its waterways. They've been an integral part of Boston since the very beginning and are still the best way to see the city. You can book the couples tours that will get you to see the wonderful Boston skyline while enjoying a delicious meal to the sounds of iconic jazz music.
Accommodation in Boston offers something for everyone's pocket, from romantic and inexpensive Boston hotels to luxury, high-end hotels such as Yotel Boston located in Boston's Seaport District. It boasts gorgeous panoramic views from their rooftop terrace, an on-site restaurant, co-working club lounge and many other luxury amenities.
With all the genuine American culture, traditional cuisine, turbulent history, beautiful parks and beaches and city entertainment, Boston will ensure you have an amazing romantic getaway!
Cape Cod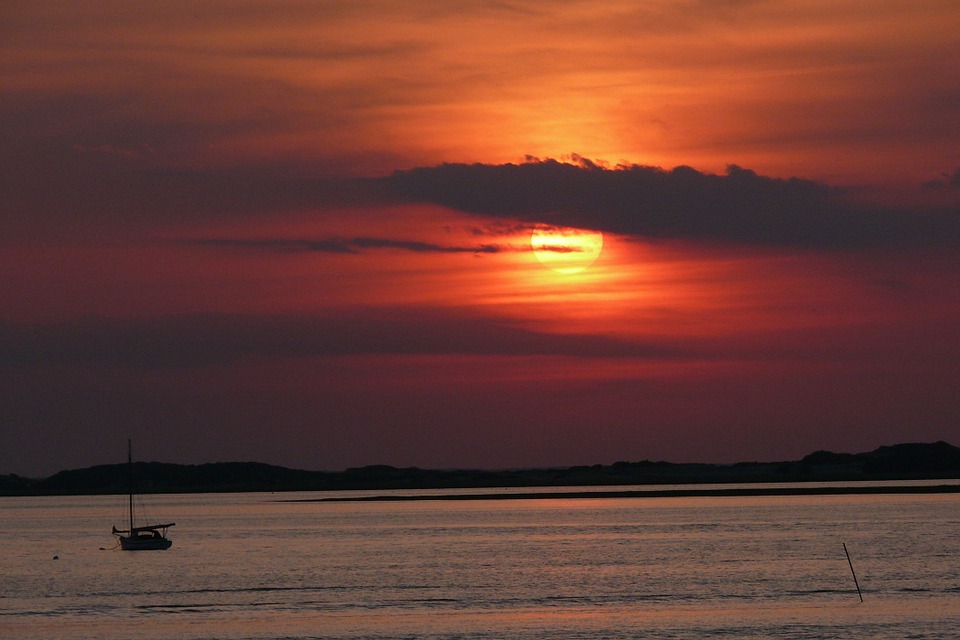 With its sandy beaches, ponds, marshes, beautiful forests and wildlife, Cape Cod already has the reputation of one of the most popular vacation destinations. Visitors simply adore its incredible beachfront sunrises and sunsets, whale-watching and an overall welcoming atmosphere. Couples who love the outdoors will certainly enjoy numerous walking and cycling trails the Cape has to offer, its quirky boutique shops and unique restaurants.
Cape Cod's popular destinations include Chatham, Provincetown, Cape Cod National Seashore and Martha's Vineyard which is often called the jewel of Cape Cod. This vineyard has been a popular romantic getaway destination for years, both for locals and visitors. People come here to enjoy the beaches, epic sunsets, enjoy visiting a quaint little city of Hyannis with its cafes, ice cream shops and restaurants, to relax and unwind in the elegant resorts and go on romantic day trips.
Perhaps the most beautiful spot in Cape Cod is its National Seashore. It stretches over 44,000 acres of protected shorelines where you can find breath-taking beaches, slat ponds, woodlands and marshes. You can try going on a romantic bike rides, go surfing or explore the underwater world.
Rockport
Rockport is a charming and idyllic New England harbor town perched out over the Atlantic contrasting its deep blue colors with its red harbor buildings. It has miles of beautiful sandy beaches, great shops and restaurants, and tons of watersports opportunities.
Just south of Rockport is Gloucester, one of the best sports to go whale-watching with miles sandy beaches but also where you can enjoy different performances, concerts and film on your romantic dates.
Nantucket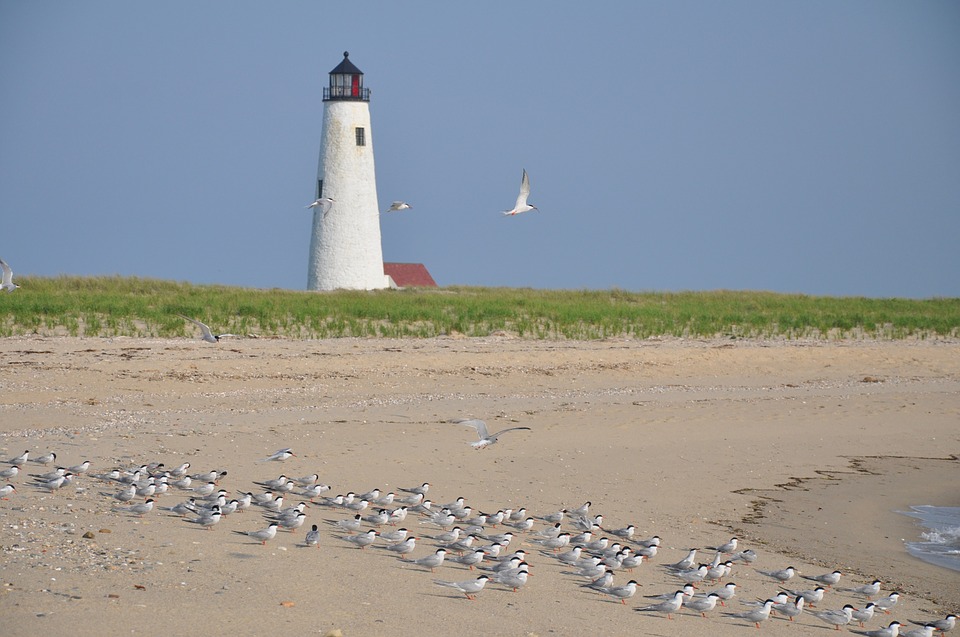 Nantucket is another little charming town on an island some 15 miles south of Cape Cod and is a home to some of the most expensive homes in the country. The prices are high but it's worth every penny – the views are magnificent and the entire island is decorated in the old world New England architecture dating from the late 18th century.
There are many romantic things for couples to do – explore, the Coskata-Coatue Wildlife Refuge, visit old historic buildings and the Nantucket Whaling Museum, but probably the most romantic part of your stay would be enjoying the beautiful beaches with its tall lighthouses, huge sand dunes, massive rocks and powerful ocean waves. When the outdoors exhausts your energy, head over to Cisco Breweries for a date night of cocktails, wines, beer and spirits.
Cambridge
Home of the world-renowned MIT and Harvard University, the city of Cambridge, packed with historical buildings, gardens, museums and cathedrals, is surely one of the most beautiful places to visit in Massachusetts.
As a romantic destination, check out the North Point Park, famous for its beauty in every season. It offers spectacular views of the city and the Zakim Bridge. Then, head to the Charles River Esplanade where you can take romantic walks alongside the river and maybe have a picnic in spring when its numerous flowers are in bloom. If you can brave the cold, winters there are also magical.
Overall, Massachusetts offers many romantic spots for lovebirds even though it's a relatively small state, from the great outdoors to historical landmarks and beautiful beaches. Whether you chose to stay in the city of Boston or lounge in the small coastal town of Rockport or Nantucket, with a help of free car rental, your Massachusetts romantic getaway is bound to be memorable!