New York is always a great destination to visit no matter the season. During the winter, the whole city turns into a snowy fairytale. Of course, it may be cold to walk around exploring the city for hours, but there are so many interesting activities and great sights to keep you warm. With these 10 great reasons to visit New York during the winter season, you will surely be planning your trip and packing your suitcase. So, wait no further, get a free transfer car and head off to the most beautiful places the Big Apple has to offer in the winter edition.
Affordable plane tickets
Most tourists visit New York during the holidays but that is when the airports and the whole city are crowded, and the airfares are too expensive and almost impossible to find. To avoid this scenario, try booking your travel after the holidays, ideally in the period from mid-January till late March. This way you can buy plane tickets for an affordable price.
Inexpensive accommodation
Although tourists visit New York throughout the year, there are always periods when the city isn't very packed with travellers from all over the world. During these short periods, you can find great accommodation options for a fairly reasonable price. Moreover, with the significantly reduced influx of tourists, it is much easier to get tickets for the theatres, museums, restaurants, and the most iconic landmarks are less congested than usual. 
Major post-holiday sales
The Big Apple is the city of high couture and refined clothing items. As such, it is home to numerous world-famous department stores and brands. The shopaholics will be delighted to hear that the vast majority of these boutiques and shops organize post-holiday sales in winter when the prices turn from overpriced to rather affordable to suit everyone's budget. While visiting this city, spare a couple of hours for shopping and renew your wardrobe.
New York Fashion Week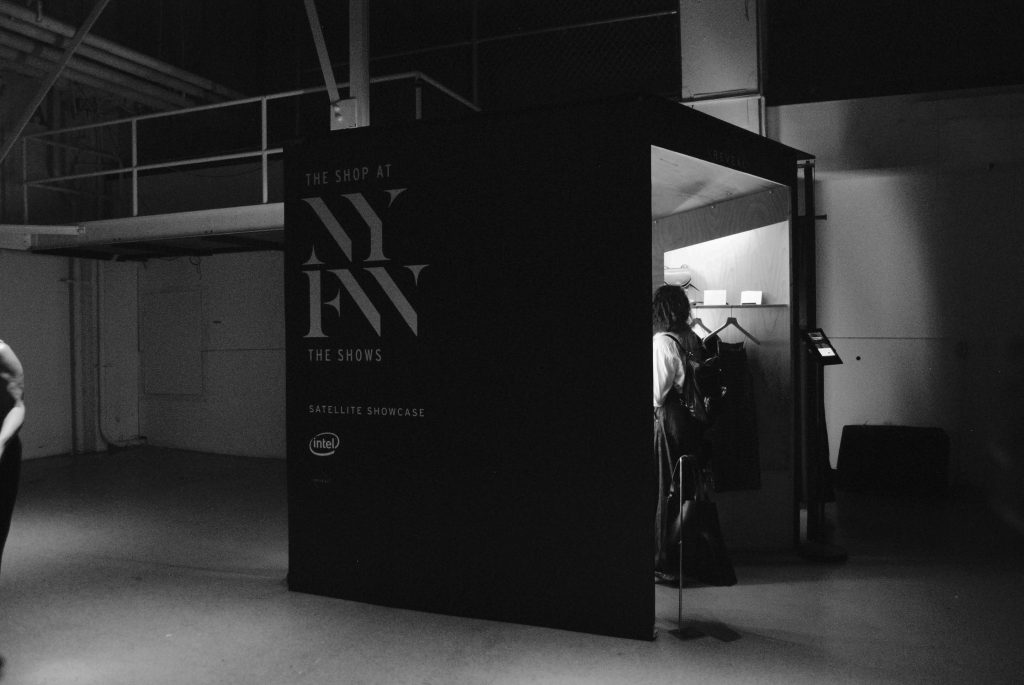 As one of the world's fashion capitals, every year NYC traditionally hosts the iconic Fashion Week gathering creme de la creme of the fashion world. It is extremely difficult for someone not a part of this community to attend the shows as they are mostly invite-only. However, shows aren't the only events at the Fashion Week. There are many after-parties and dinners you can attend or you may casually stumble upon some celebrity as you are exploring the city. You never know who you can meet in the city that never sleeps.
Cultural celebrations
Know as the melting pot, New York is home to several interesting as well as culturally significant festivals and traditions. Even in winter, these celebrations attract hundreds of thousands of tourists every year who visit this city to take part and promote diversity.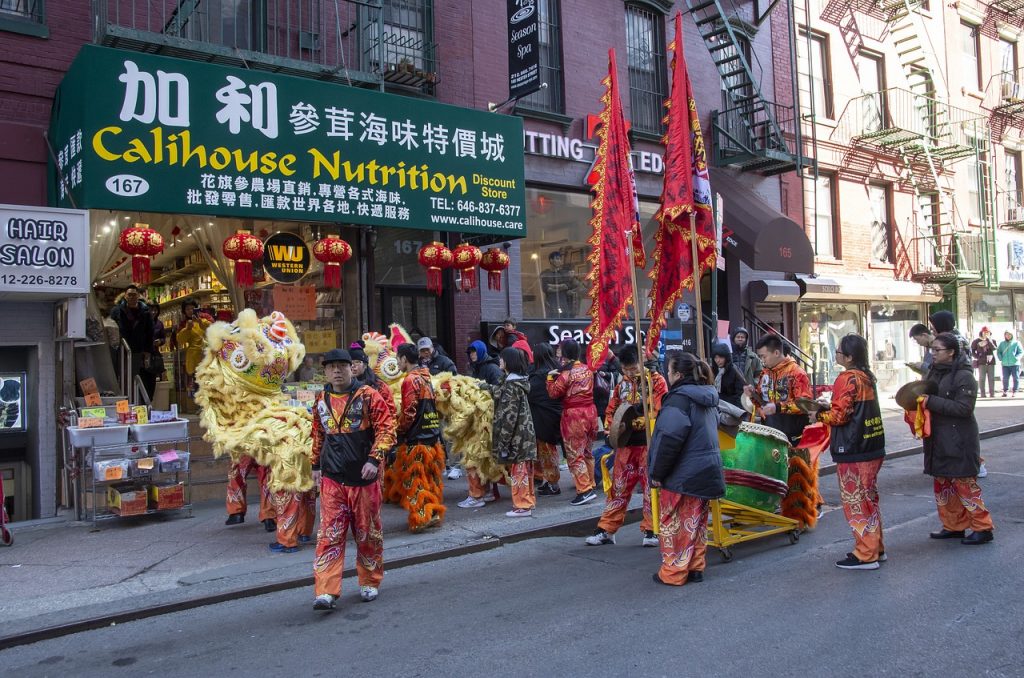 One such festival is the Lunar New Year Parade celebrated in Chinatown in early February. The festivities start with Firecracker Ceremony in Manhattan, and then spread out all over the city with minor events, only to reach its climax in Chinatown with a colorful and spectacular parade.
Another festivity is the city's oldest and biggest parades which take place on St. Patrick's Day. In March, the celebrations kick off with a parade on the streets including bagpipers, marching bands, and Irish dancers by day, while as the night falls, they move to numerous Irish Pubs all over the city to celebrate along some Guinness and Irish music.
NYC Broadway Week
Visiting NYC during winter has its many perks, one of which is definitely a chance to participate in one of the city's most important cultural events – NYC Broadway Week. It starts in late January and lasts to mid-February, offering a unique opportunity to get 2-for-1 tickets to some of the city's hottest performances of the season. Whatever your interests may be, whether you prefer musicals or drama, you are bound to find a show to enjoy during this festival.
Skating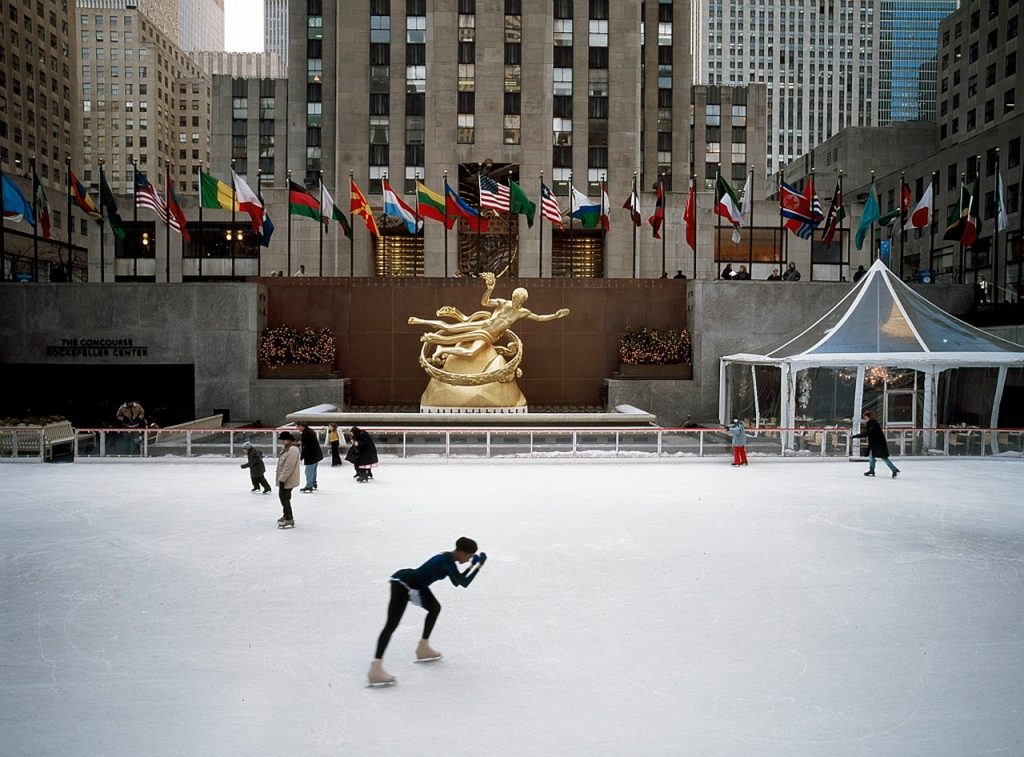 If you get overwhelmed by exploring the city, take a break in Midtown, close to Times Square and Theatre District and enjoy some ice skating at the well-known The Rink at the Rockefeller Center. By ice skating in this place, you are participating in one of New York's finest traditions. With an open-air ice skating rink, you can enjoy the activity while at the same time enjoy being surrounded by some of the city's skyscrapers, and winter atmosphere.
Holiday festivities
If you decide to visit New York during the holiday season, then you will most certainly enjoy this city's exuberant festivities. There are two legendary landmarks during the winter holidays: the gigantic and wonderfully decorated Rockefeller Center Christmas Tree, whose lightning ceremony attracts many celebrities every year, and the Times Square Ball, which begins to descend when the gathered mass of people start the countdown until it finally drops at midnight celebrating the New Year.
Fascinating window displays
Every year, department stores, shops and boutiques around the city compete whose windows will be better decorated and attract more customers. This ''competition'' isn't only interesting to tourists who visit from afar but also to locals who enjoy shopping and looking around the decorated displays.
Winter markets
Winter markets are incredibly popular among tourists. They offer a great opportunity to buy souvenirs and the ideal Christmas presents for your loved ones if you haven't done that already. You can find wonderful gifts at the Union Square Holiday Market, Columbus Circle Holiday Market and the Brooklyn Flea.
Surely some of these reasons made you think of visiting the Big Apple during the winter. If you decide to do so, find a free car for a pleasurable stay during your visit to this stunning metropolis.