North Carolina, located in the southeastern region of the United States is a gorgeous state and great place to visit at any time of the year, but to pick one, the fall would be exceptionally pleasing with all of the gorgeous seasonal colors and fun fall activities organized everywhere, from the beach to the mountains.
Regardless of your interests and passions, be it hiking in nature, doing extreme sports or tasting exquisite wines, you are sure to find something interesting to do this fall in the Tar Heel state.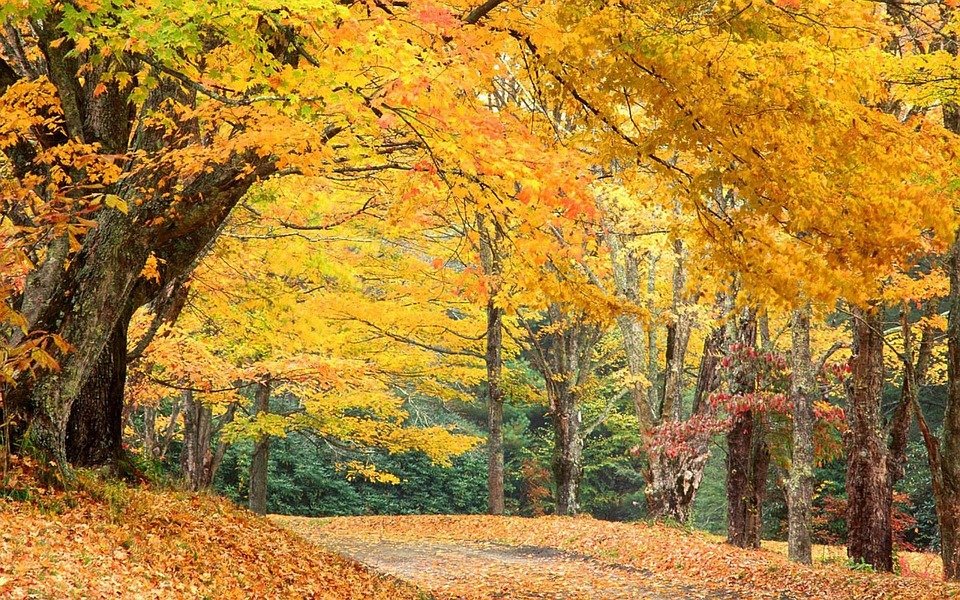 See the impressive colors of the changing leaves
North Carolina is the ideal place to witness and enjoy in the seasonal changing of the leaves as it boasts majestic mountain ranges covered with thick forests that put on a long colorful show from the higher levels to the lower ones. In early fall, start at Boone, Grandfather Mountain or Blowing Boone. Once the season is in full swing, make way to the lower elevations such as the Pisgah National Forest or the cities of Asheville or Brevard. The best way to get around is by renting a transfer car that will take you anywhere so by late November, as you make your way to Lake Lure, you'll be able to catch a break, soak in all the amazing colors and enjoy your time resting and relaxing.
Try grape stomping
Over the past decade, North Carolina has grown increasingly popular as a wine country become a fierce competitor to Virginia and California. If you still haven't been to one of its wineries, fall would be a great time to do so. You'll be able to enjoy a great tour of the winery and a tasting, but what is more, you'll get to participate in their annual "grape stomping" fall festival.
Many vineyards like Cypress Bend, Childress, Gregory and Duplin invite visitors to jump in the barrels and give the grapes their best stomp. At Cypress Bend, you can even win an award at the end of the day if you manage to stomp out the biggest amount of juice!
Go pumpkin picking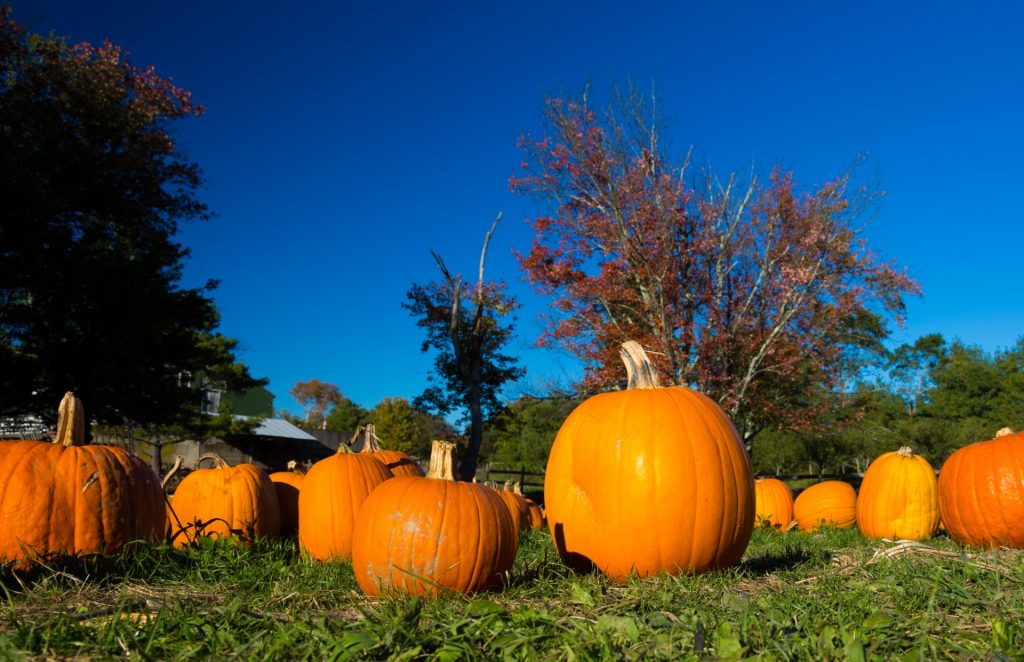 It's hard to imagine fall without pumpkins! There are many farms all over North Carolina where you can go pumpkin picking, but there are usually more things to enjoy in. You'll get a hayride out to the pumpkin patch, enjoy a walk through it looking for the perfect pumpkin that ranges from tiny to huge. Many places also have decorative grounds, shops and farmers markets with lots of delicacies such as pumpkin pies and pumpkin butter.
Pick your own apples
If you're not a big fan of pumpkins and you prefer apple pies to pumpkin ones, you'll be happy to know that there are many NC farms and orchard where you can go apple picking. Fall is the prime season for apples and it offers a great variety such as granny smith, gala, golden delicious and Fuji. You'll be picking them straight from a tree which means they'll be as fresh as they can get!
Besides picking apples, you'll also have the opportunity to try seasonal treats like homemade apple cider, caramel apples, apple turnovers and even apple cider slushies!
Don't miss the seafood festival
Fall in North Carolina is also known for its Oyster Festivals which are held throughout October and November all over the state. Make sure you check out the following: the North Carolina Oyster Festival on Ocean Isle Beach, the Airlie Gardens Oyster Roast in Wilmington, the First Flight Rotary Oink & Oyster Roast in Kitty Hawk, and the Burke Arts Council Oyster and Shrimp Festival in Morganton.
If your itinerary this year has room for only one festival, don't miss out on the North Carolina Seafood Festival in Morehead City. This is one of the largest events in the state and besides the amazing food, it also features a boat show, sailing regatta, a "Flounder Fling", fishing tournaments and a special memorial dedicated to those who lost their lives in the fishing industry.
Lose yourself in a corn maze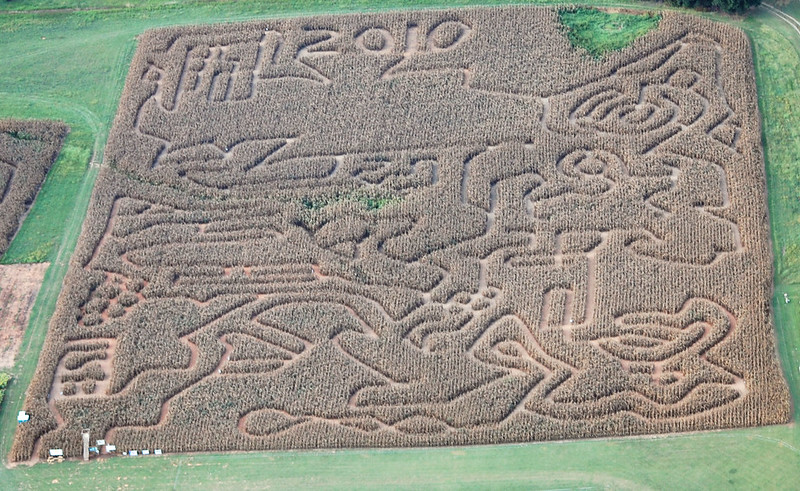 One of the most popular fall activities for all ages lately are corn mazes and North Carolina has a lot to offer, from Ken's Korny Corn maze in Garner, the first and longest running maze in the state, the Clayton Fear Farm in Clayton to the Country Days Corn Maze in Charlotte, the Regal Corn Maze in Statesville and the Cold Mountain Corn Maze in Canton. The latter offers a maze for every budget and skill level, and if you love a little bit of thrill and scare, a few mazes even include some haunted attractions.
Treat yourself with some hard cider
For many people, fall is synonymous with apple cider and if you prefer yours with some extra kick, you'll find plenty of cideries in NC with hard cider tasting rooms. Treat your palate with a cherry-infused cider from Noble Cider in Asheville or a cider infused with smoked habanero peppers and vanilla, from Urban Orchard Cider and a cider-lavender blend at Black Mountain Ciderworks. You could also visit a cider festival held annually in Asheville.
Summer may be the first choice of many travelers, but it's fall that carries special seasonal magic and offers an abundance of colors, smells and activities to enjoy in, especially in the state of North Carolina, with its fruit-bearing orchard, vineyards and splendid scenery!