There's something about winter that makes us wish to be anywhere else but our current dwellings. Luckily, Australia provides us with a broad spectrum of stunning getaways for the colder months. And if your winter fatigue calls for the sacred Aussie tradition, a road trip, then we have just the right tips for you. Gloss over our list of our favorite winter road trip destinations, and keep in mind that you can
find a campervan for free
and enjoy your excursion to the fullest.
Dove Lake, Tasmania
You will have a hard time finding a more idyllic winter setting in all of Australia than that of a snow capped boatshed on the edge of Dove Lake. And although the aforementioned boatshed lives in the collective Aussie consciousness as a summer spectacle, its winter edition is truly an awe-inspiring sight. The lake and its surroundings shine with a special sparkle in winter, making the 6km hike around the lake's shore an absolute must for all true nature enthusiasts. Warm winter clothes and footwear go without saying, and even though the hike will take up a large portion of your day (particularly in the case of heavier snowfall), but your effort will be rewarded with an array of winter sights hardly found in this corner of the world.
How to get there:
get your vehicle onto the
overnight ferry
from Melbourne to Devonport (trust us, overnight is much better than day crossing), and from there it is a 1.5 hour drive to the  Cradle Mountain–Lake St Clair National Park.
Albany, Western Australia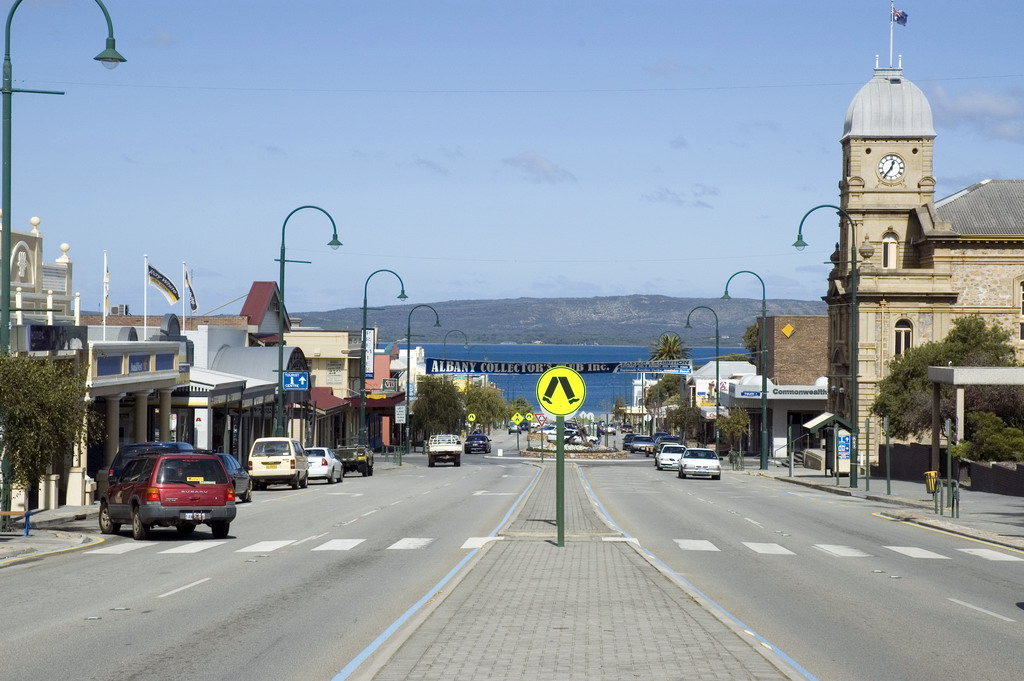 There are countless scenic roads to travel in Australia, but not all of them keep their magical sheen in winter time. The one that does so admirably is the south-bound trip from Perth to Albany. The whole drive spans about 400 km, and it provides a variety of sights, smells and impressions that make for a complete road trip. From the palate-soothing wineries along the Margaret River to whale spotting on Little Beach (
voted as the 5th best Australian top secret spot
) in the Two Peoples Bay Nature Reserve, with a whole bunch of history, local culture and cuisine in between in places such as Bridgetown, Pemberton or Denmark, this road trip can fill a whole campervan with memories and impressions.
How to get there:
travel from Perth to Margaret River across Busselton, and make sure you take a few stops along the way. The second leg from Margaret to Albany is much shorter, but also provides an array of gorgeous local places to visit.
Peninsula Hot Springs, Victoria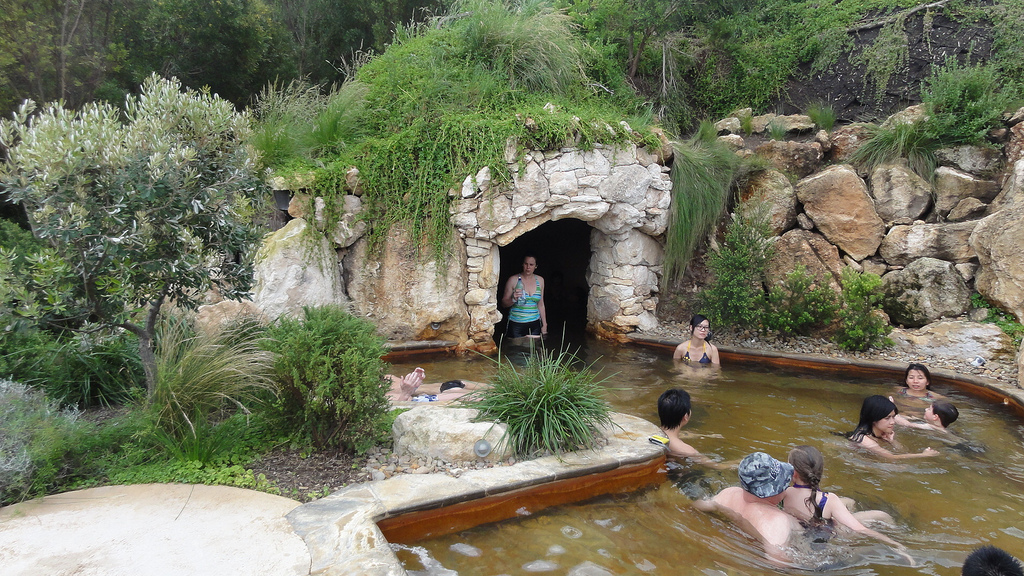 When life gives you winter, some will make a proverbial "winternade", while others will seek out some warmth for the frozen bones. If it's warmth you seek, warmth you shall find in a magical place known as the
Peninsula Hot Springs
. As their name suggests, the Peninsula Hot Springs are mineral hot water springs scattered about in a busy order across winding paths. Each individual spring is marked for water temperature and designed in a unique spa fashion, so you won't have a hard time finding a pool that's just right. Once you do, just enjoy the pleasing sensation of warmth on your naked body as you think of all the poor cold souls you left behind.
How to get there:
From Melbourne, the Hot Springs are a relaxed hour and a half drive away as you traverse the Mornington Peninsula.
The Prairie Hotel, South Australia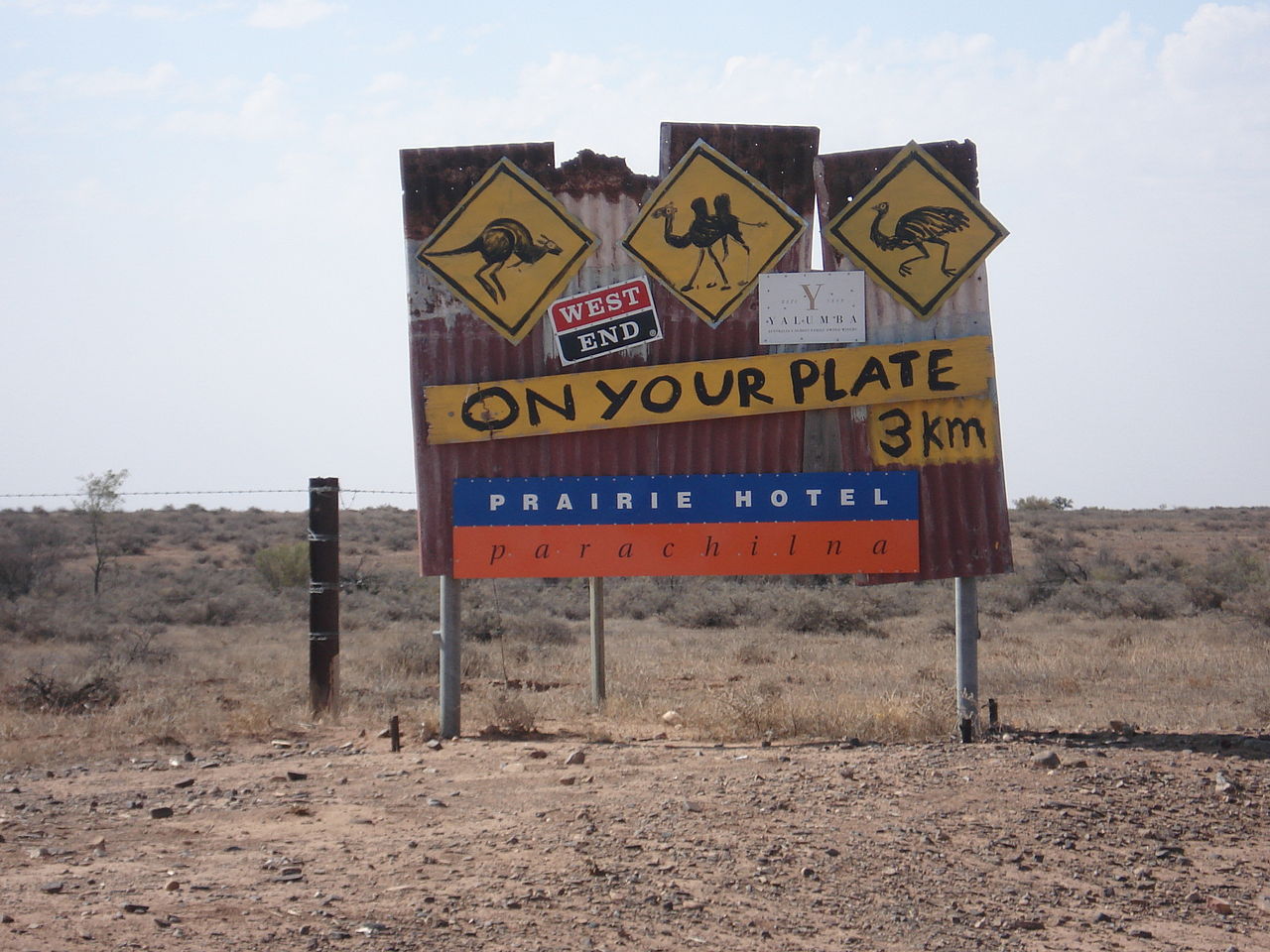 It wouldn't be a proper road trip selection without venturing into South Australia's outback, now would it? Not only is the drive there a sensational experience in any season, but the glorious sights awaiting at the final destination are alone worth the trip. Established in 1876,
The Prairie Hotel
is a slice of cowboy heaven located in the grassland flats looking over the remote Flinders Ranges. It offers dining fit for a king, as well as numerous trails for hiking and cycling. In wintertime the days are usually clear and warm, but rarely annoyingly hot, while the nights are quite fresh and the temperatures can sometimes even drop below zero, calling for some obligatory extra blanket time, which we consider an essential part of the experience.
How to get there:
With Adelaide as your starting point, you're in for a serious drive. Take a three and a half hour ride from Adelaide to Port Augusta, and then another two hour drive to Parachilna, although some of the sights you come across may nudge you towards a detour or two.
Port Douglas, Queensland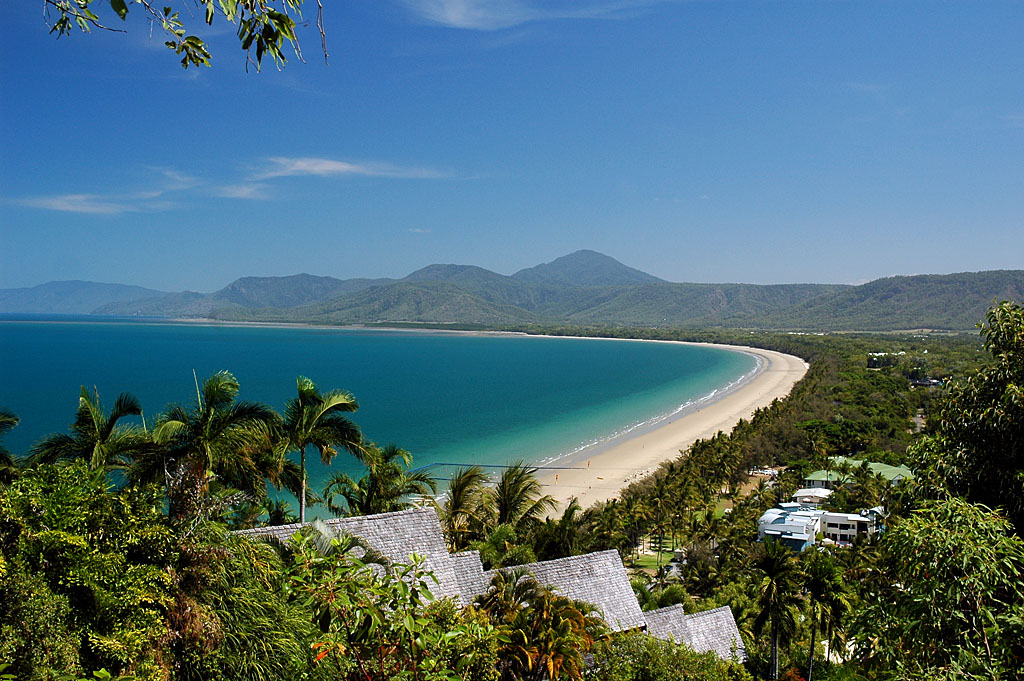 Finally, for those of you who like your summer all year round, we've saved a slice of summer heaven for last. Winter rarely comes to Australia's north in any semblance of its true form, and the water temperatures are pleasant throughout the year. Better yet, in winter months you will miss the brunt of the usual tourist onslaught, savoring this slice of tropicana without worrying about any stray elbows.
How to get there:
Port Douglas is only a one-hour drive away from Cairns, but we strongly urge you to consider the (admittedly far longer) road from Brisbane. It will take you well over a day to reach your destination, but if you can carve out the time you will have a fame scenic route to keep you company all the way. As you can see, Australia has plenty to offer to road trip aficionados this time of year. Make sure you grab yourself a
free transfer car
to make your splendid winter adventure even more convenient and affordable.
Image1
Image2
Image3
Image4
Image5