Summer is already winking at its imminent arrival, bringing along the scents of new places and the sounds of new adventures on the wind. The wonderfully diverse and ever-surprising geography of Australia ensures that we are never short of options, as there is always another place worth visiting or exploring.
If, by any chance, this summer you'd like a bit of extra spice in your traveling diet, we'd like to recommend a few places so peculiar that thy almost seem made up. Geography has a dramatic sense of aesthetics, and when it gets creative it results in places like the ones we will mention.
In the tried and tested Aussie tradition, to truly experience these places to the fullest, we suggest a lengthy road trip. The most fascinating surprises often lie just outside of the beaten path, and there's few joys of traveling greater than the discoveries you make on your own. A little tip to get the most mileage out of your trip – try and find a free transfer car or a camper van for your chosen destination and save a significant penny to further fund your explorations. You'll thank us later.
Without further ado, here's a brief selection of the most out-of-this-world places Australia has to offer.
Remarkable Rocks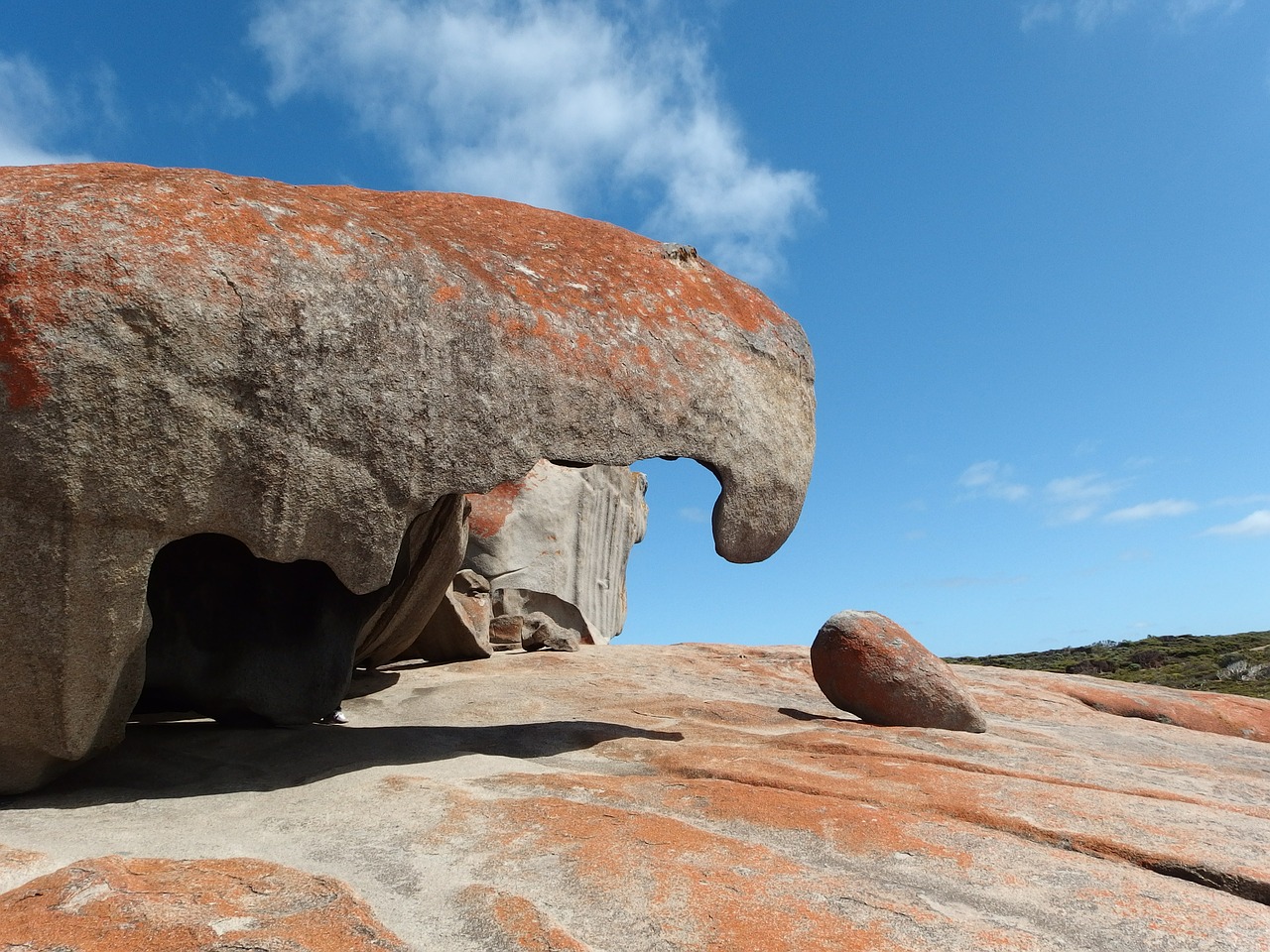 While we would prefer a name that's a little less "on the nose", there is no denying that Remarkable Rocks live up to their billing. Found on South Australia's Kangaroo Island, these granite boulders were shaped by millions upon millions of years of sea and wind working together to create some of the strangest and most mesmerising rock formations you will ever encounter. To top it off, the whole of Kangaroo Island is a sort of a "best of" compilation of what Australia has to offer, complete with stunning beaches, opulent wildlife, native bushland and countless opportunities for outdoor activities.
Getting there:  Take a 90-minute drive from Adelaide to Cape Jervis, and then catch a ferry to Kangaroo Island.
Heart Reef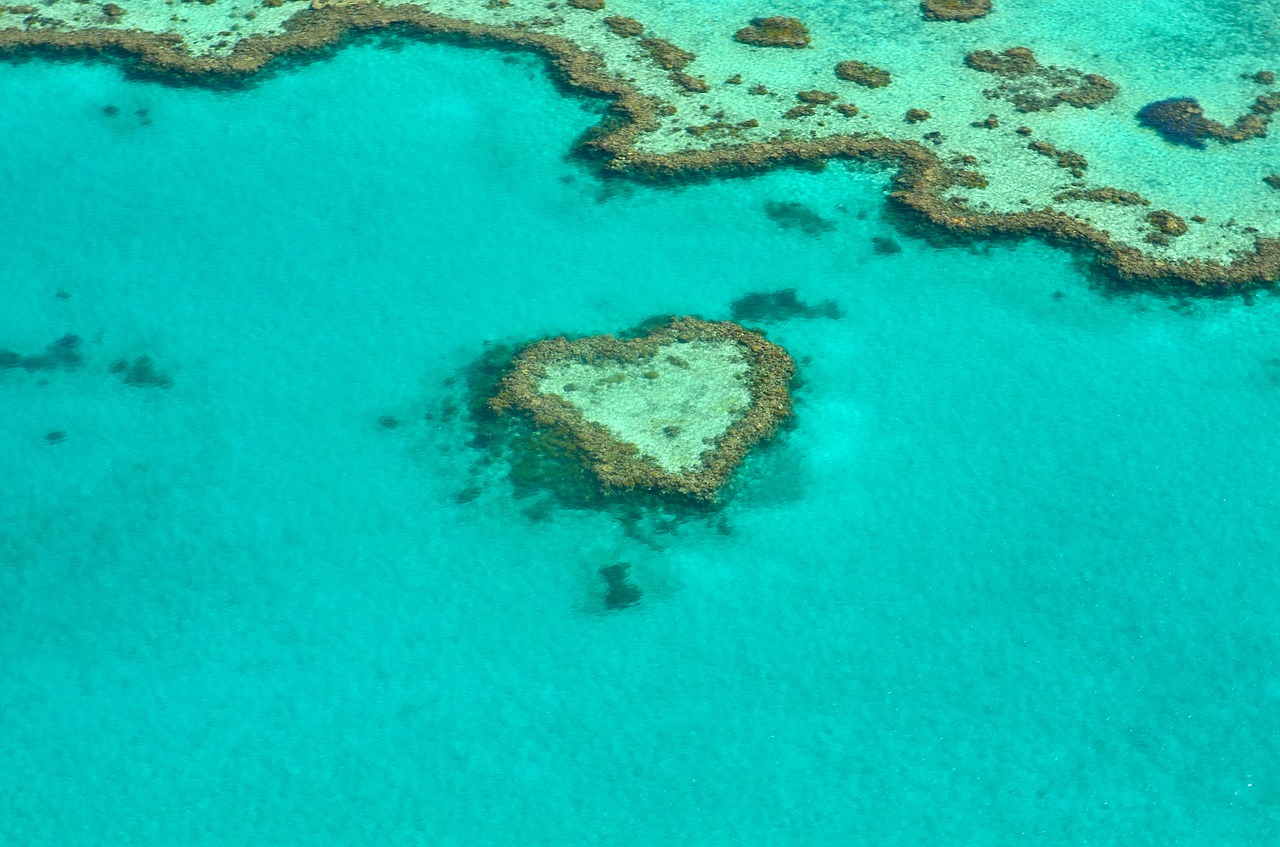 A site so idyllically romantic that seems almost too perfect for a natural formation, the heart-shaped coral reef at the Whitsunday Islands in Queensland's Great Barrier Reef is the stuff of sugar coated dreams come true. Generally considered an upscale destination, the islands also provide a few opportunities for camping and hiking for travelers on a budget, with the coastal tourist hub of Airlie Beach offering the greatest variety of accommodations for any budget. It is a great base for further explorations, including excellent local scenic drives.
Getting there: Brisbane is a 12-hour drive away from Airlie Beach and ideal for a multi-day trip, while driving from Cairns takes a more relaxed 7-8 hours, with various access points to different islands in the region.
The Twelve Apostles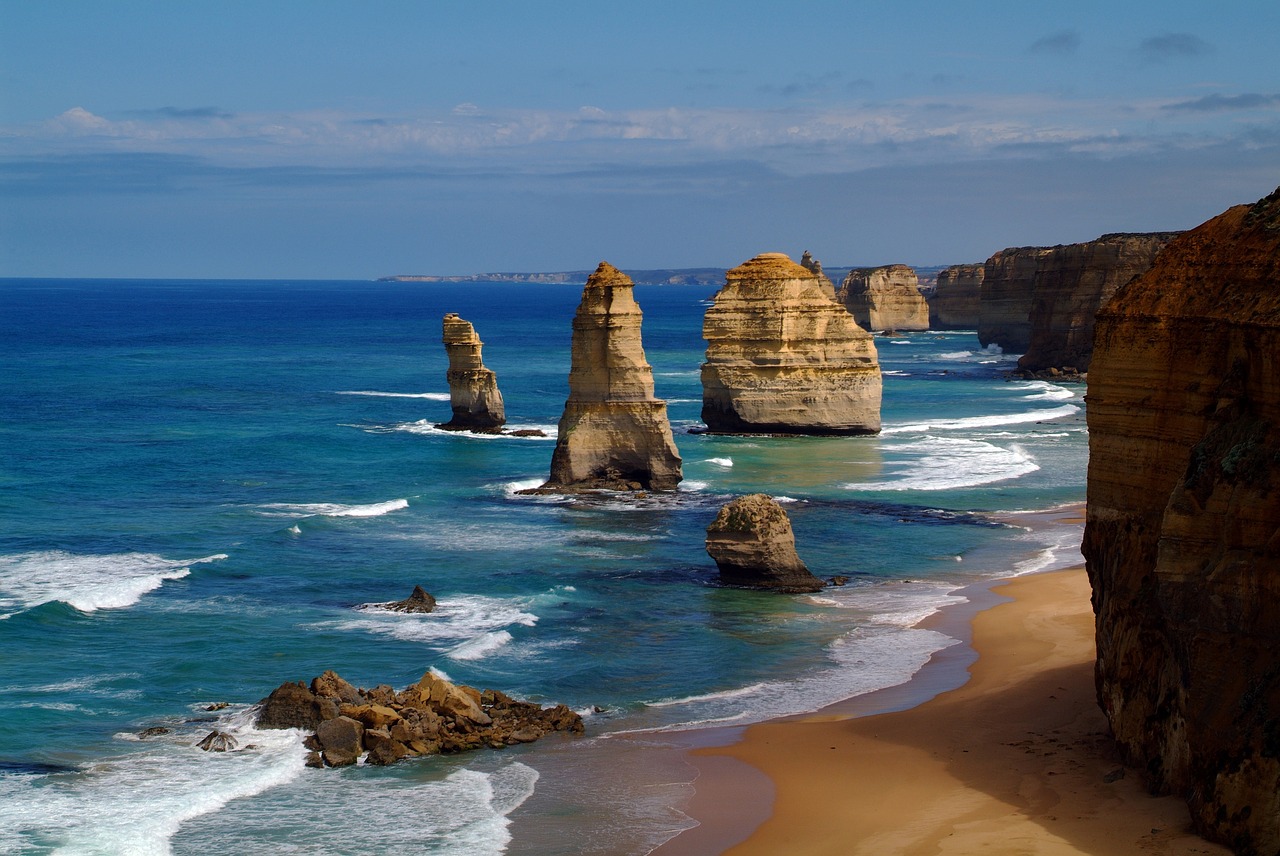 Victoria's Great Ocean Road in itself is an absolute must for any self-respecting aficionado of premium driving experiences, but the delightful little twist of incredulity and brilliance that puts it over the top is the glorious sight of the Twelve Apostles – imposing golden yellow limestone pillars that go as high up as 45 metres and seem to defy physics as they continue to stand strong against the sea.
Getting there: The Twelve Apostles are a 4-hour south-east drive away from Melbourne, but make sure you take the time and savor all of the Great Ocean Road.
Lake Eyre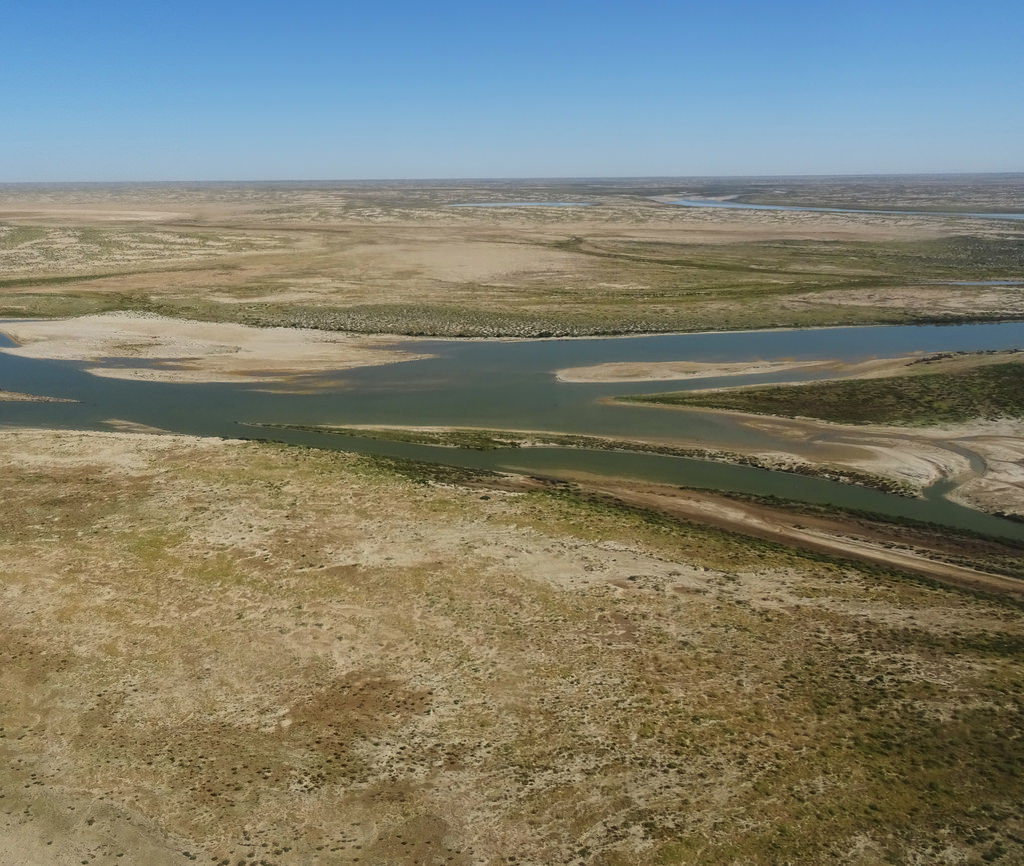 Set in the middle of the South Australian outback, Lake Eyre has two faces, both equally captivating and imposing. Whether as a sprawling, seemingly endless salt-bitten desert when it's dry or the largest lake in all of Australia when filled, it is always a sight to behold. Feel free to treat yourself to the magnificent aerial view of the lake, since the popular outback routes provide more than enough budget options, or you can even camp out at the lake.
Getting there: Lake Eyre is some 700 km north of Adelaide, and we suggest the excellent Oodnadatta Track, not just for Lake Eyre but beyond into the outback.
Kata Tjuta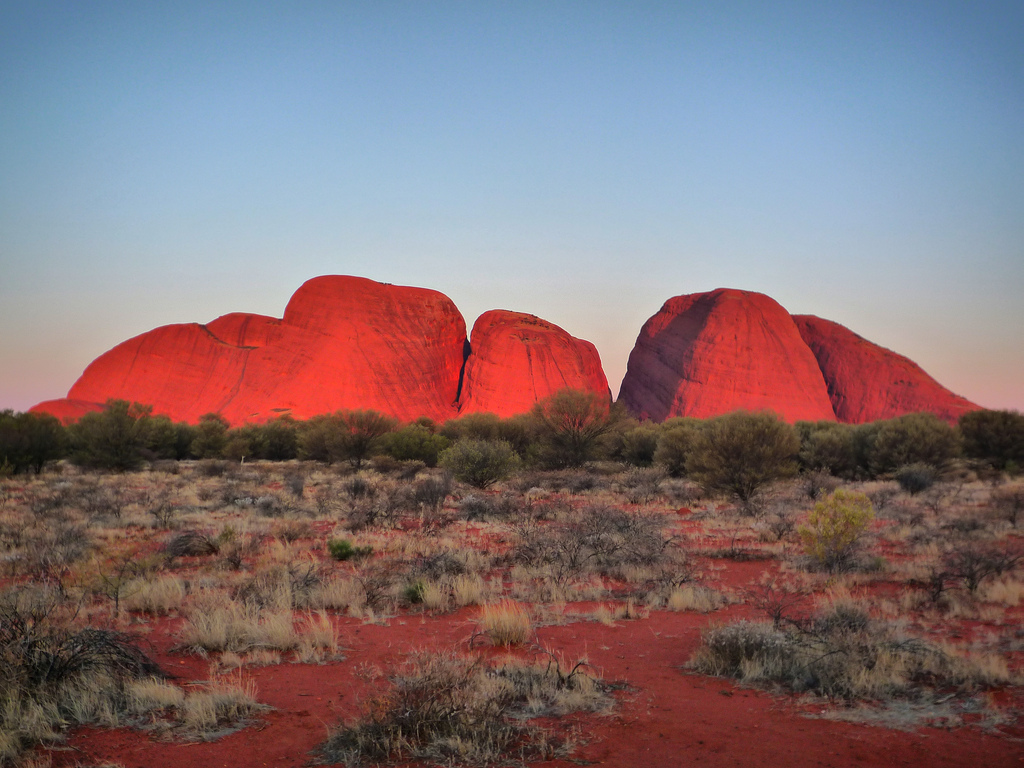 Resting in the immense shade of the popular Uluru in the heart of Northern Territory's Red Centre, only, 35 km west of it lies another ancient rock formation many consider even more imposing. The cluster of ancient red rock boulders broader and taller than Uluru, Kata Tjuta is far more sheltered than its famous neighbor, as it is a protected Aboriginal sacred ground. While you cannot stay or camp at the Kata Tjuta, there are several day hikes, as well as options ranging from campsites to upscale hotels in the park's immediate surroundings.
Getting there: Kata Tjuta is about a 4-hour drive away from Alice Springs, with the regional junction approximately a 16-hour drive away from both Darwin and Adelaide.
Regardless of your preference for coastal leisure or outback wilderness, make the most of the coming summer by venturing into some of these precious gems of Australia's stunning nature.