Things to do in Salt Lake City
Local Salt Lake City secrets and how to get a free rental car with Transfercarus.com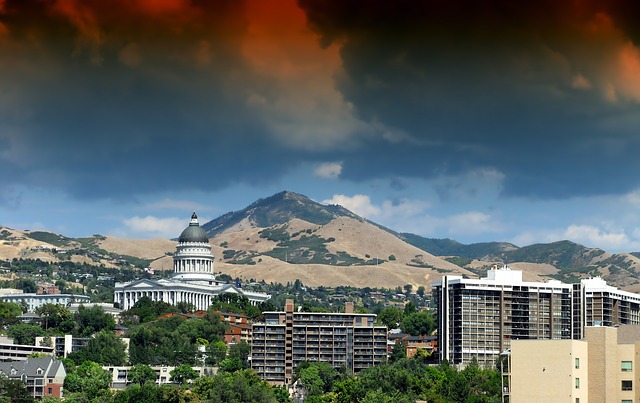 Salt Lake City, the capital of the U.S. state of Utah, is home to more than 190 thousand people and is a true gem situated between numerous natural wonders, making it one of the top travel and leisure destinations for tourists from around the country.
Founded in 1847 by Brigham Young during the exploration period, the city was a safe haven for the Mormon settlers looking to escape religious prosecution they faced in the East. Today, the city is a vibrant place full of cultural experiences, sights and monuments, shopping opportunities, and most importantly, it is within easy reach of some of the most magnificent national parks in the U.S.
There is certainly no shortage of adventure in Salt Lake, and Transfercar's free rental cars and R.V.s can help you experience not only the intricacies of the city itself, but of the surrounding countryside as well. You can venture north to the breathtaking Yellowstone National Park, or west to the Antelope Island and the magnificent Salt Lake itself.
Geography
Bordering West Valley city and Murray, Salt Lake City is laid out on a grid plan with the majority of its streets running in parallel north-south and east-west, making it fairly easy to navigate around via car, on foot, or by public transportation.
The city is riddled with informal neighborhoods and formal ones such as the notable Sugar House that enjoys a prominent reputation of the oldest neighborhood with plenty of shops and tourist attractions in the center. Generally, the west side of the city is considered to more culturally diverse, therefore you can look for festivals, craft culinary establishments, art exhibitions and other events in the city's western neighborhoods of Rose Park, Westpointe, Poplar Grove, and Glendale.
Salt Lake City San Francisco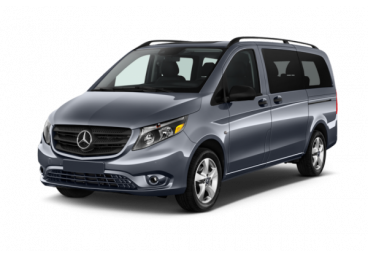 Free 3 days
Great deal!
Camper van
Feb 2 - Feb 17
Only 1 left - Requested by 1 person
Camper van
from Feb 2 - Feb 17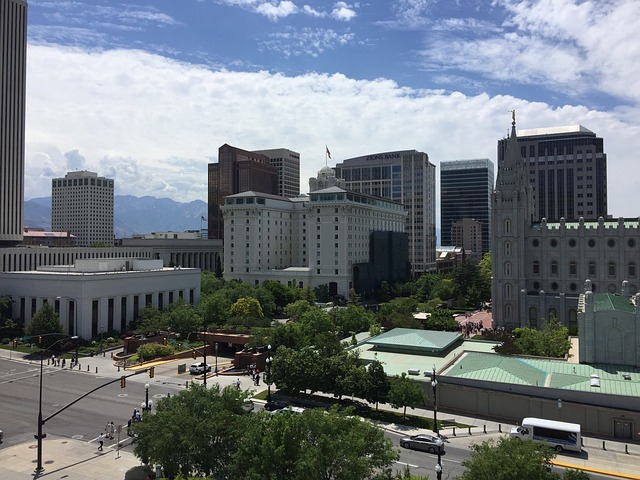 Downtown and Central
Salt Lake City
This is not to say that other parts of the city don't have something to offer, quite the contrary, you can encounter numerous cultural activities throughout the city center and its east side as well:
Downtown/Central City: the Salt Lake City center is a multicultural, diverse environment with modern architecture surrounded by beautiful 19th and early 20th century revivals as well such as the magnificent Temple Square. Be sure to take a relaxing stroll through Liberty Park as well. Scattered throughout the city center you will find numerous nightlife events such as clubs, bars, open-air exhibits and much more.

Glendale: a leisurely stroll west, you will find the enchanting neighborhood of Glendale, home to numerous artisan bars, shops and the magnificent International Peace Gardens where you can stop for a picnic and revel in its floral displays, statues & riverside trails. Be sure to take a Salt Lake City guided tour for a comprehensive cultural and historical experience.

Sugar House: the oldest neighborhood in the city, Sugar House is home to diverse multiculturalism where you will find the best and biggest shopping center in the city, but will also have the chance to cycle, walk, play sports or enjoy picnics in the neighboring Sugar House and Fairmont Parks.

Sunnyside East: located in the Sunnyside East district is the prominent Bonneville Golf Course and the Hogle Zoo, a modern, 42-acre zoo boasting hundreds of animals & tropical gardens, plus a train & carousel.
Salt Lake City offers countless attractions and caters to the needs of even the most demanding of travelers. From the bustling streets of the Downtown and heritage sites to nature retreats and gourmet hotspots - this splendid city has it all. If you're up for a truly memorable Seattle vacation, visit Transfercar's free rental cars and R.V.s for more information.
| | | |
| --- | --- | --- |
| Places to stay | Places to eat and go out | Places to see and things to do |