San Francisco to Los Angeles
Class C (cabover) or A (bus style) - No specific vehicle type can be requested 4 passenger. May be anywhere between 22ft and 37ft in exterior length. - automatic
1 left
Listed Sep 19 2022 TCID 482815
| | |
| --- | --- |
| Earliest pickup date | Sep 21 2022 |
| Pickup time | 01:00 PM - 04:00 PM |
| Latest dropoff date | Sep 28 2022 |
| Dropoff time | 09:00 AM - 11:00 AM |
Pickup branch
| | |
| --- | --- |
| Location | San Francisco |
| Opening hours | Open 9am to 4:00 pm - Open Monday – Friday |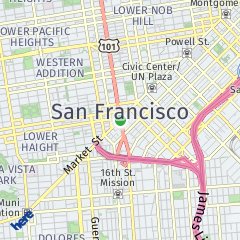 Dropoff branch
| | |
| --- | --- |
| Location | Los Angeles |
| Opening hours | Open 9 am to 4:00 pm - Mon to Sun |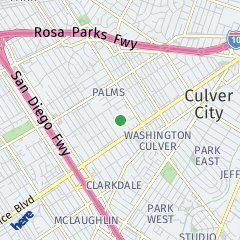 Vehicle details
| | |
| --- | --- |
| Name | Class C (cabover) or A (bus style) - No specific vehicle type can be requested |
| Description | Class C (cabover) or A (bus style) - No specific vehicle type can be requested 4 passenger. May be anywhere between 22ft and 37ft in exterior length. |
| Type | RV Intermediate |
| Transmission | Automatic |
| Fuel type | Gas or Diesel |
| Year | Unknown |
| Max travellers | 4 adults |
| Storage capacity | N/A |
Policy
Driver license
A valid and full/unrestricted driving licence issued in the United States or Canada, -or- a legally confirmed English translation of your driving licence, accompanied by a valid driving licence from your country
Minimum age
21
Standard waiver

Excess liability: Reduced Damage Coverage with $1,000 Deductible per Occurence
Excess liability reduction : Reduced Damage Coverage with $1,000 Deductible per Occurence

Cancellation policy
Once your relocation request is accepted, a cancellation fee applies at all times and will be charged to your credit card when you cancel, or do not show up for your booking. For cancellations made more than 48hrs ahead of pickup, a cancellation fee of $25 will be applied. Late cancellations (within 48 hours of pick-up time) will be charged $50, and no-shows will be charged $100. Cancellations must be made in your account by logging into "My Transfercar" AND you must also notify the rental operator. Note that in some cases, the rental operator may also have a separate cancellation fee independent of Transfercar's cancellation policy.

More than 48hrs before pickup: $25

Additional comments from the rental operator
ATTENTION: FREE DAY(S) are based on calendar days, The renter is responsible to pay for any and all new damage to the rental vehicle during the period of the rental contract regardless of fault. PLEASE NOTE: Renter must be a minimum of 21 years of age. At the time of rental the renter will need to present 1) a current driver license and 2) a valid credit or charge card in the renter's name. Major credit card used for the required security deposit must have a minimum credit limit of $1,000 available above the rental charges. **SFO open 7 days a week **LAX open 7 days a week **Rate: (All rates are in US Dollars) Additional nights include 150 miles Per night charges include: Free Mileage allowance as noted - Primary Third Party Liability Insurance - Unlimited Generator Usage - Reduced Damage Coverage with $1,000 Deductible per Occurrence - Mandatory Starter Kit (Propane, toilet chemicals, A/C Adaptor, Dumping & filling hoses, Leveling blocks) **Additional Charges NOT Included: Sales Tax is due on all charges - Miles traveled over allotment due at $0.32 - Housekeeping Kits (Blankets, Towels, Dishes, Utensils and Cooking Ware). Note: We need to receive the request by 2 pm local time of the pick-up rental office at least two business days (Monday-Friday) before requested pick-up date (minimum of one full business day between date reservation is confirmed and pick-up date) in order to accommodate the request.
Terms and conditions
Transfercar's terms and conditions and the rental operator terms and conditions
Pickup and dropoff
Relocations can be returned earlier by arrangement at no charge, however no refund will be provided.
About the rental operator
Response rate
85.71%
Response time
Within a day
Last login date
Oct 3 2022